Matt Schonwald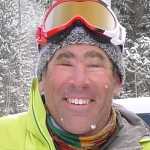 is the founder of BC Adventure Guides, a certified Ski-Mountaineering Guide with the American Mountain Guides Association and a certified Avalanche Instructor with the American Avalanche Association dedicated to perfecting his craft. He began skiing as disco was dying at New York's Hunter Mountain, 'The Snow Making Capital of the World' and a summer ski trip to Mt Hood inspired him years later to move from New York City to Washington State for college and he never looked back.
Matt let his curiosity for steep, wild snow combine with his passion for travel, and big mountains into guiding, leading trips to Antarctica, Europe, Asia, North & South America.
In an effort to help preserve wild places, Matt completed his MBA in sustainable business from BGI and started his own company, Back Country Adventure Guides. Matt now shares his passion for snow with his daughter between completing his 'honey do list' and enjoying the greatest touring on Earth at Snoqualmie Pass.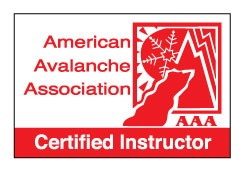 Ryan Jones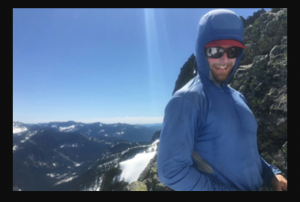 Ryan grew up in Eagle River, Alaska around the foothills of the Chugach mountains. He began exploring his surroundings at a young age via skis, backpacking and scrambling. Fueled by the desire to see more and go further, Ryan began to learn the skills and practices of rock and ice climbing, mountaineering and glacier travel and backcountry skiing. He left AK to study where he completed a degree in organizational behavior, after returning to AK for a short stint he moved to Seattle in the summer of 2012. He's climbed in several parts of the United States and finds the Pacific Northwest to feel most like home.
Pablo Puruncajas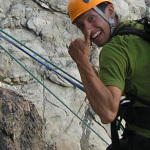 fell in love with the mountains at a young age while climbing Ecuador's volcanoes with his family-owned mountain guide company. He has been guiding in the Andes since 1999 and has been guiding for the past six years in the Northwest United States. In 1997 he expanded his adventure skills by taking on rock climbing. He represented Chimborazo province three times as the Ecuadorian National Rock Climbing Champion. In 2002 he moved to the United States to study English at Eastern Kentucky University. While in the U.S. he has spent his free time exploring the vast alpine, mixed, ice and rock climbing areas, throughout North America. He completed his UIAGM Alpine & Rock certification with the Bolivian Mountain & Trekking Guide Association, accredited by the National School of Ski and Alpinism of Chamonix (ENSA), and has completed Advanced Alpine and Rock Guides Courses with American Mountain Guide Association (AMGA).